Classrooms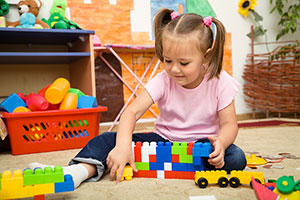 In our classrooms we set them up for the perfect learning environment for your child. We don't just put meaningless toys into the classroom. Every toy that is in the classroom is placed there for the purpose of allowing your child to grow and develop both mentally and physically.
We pride ourselves on the cleanliness of our classrooms and of the toys. The teachers ensure that the toys are cleaned on a regular basis and they also keep the classroom neat and tidy during the day ensuring that the classroom is clean and safe for your child.
As the seasons change, our teachers change the decorations in the classrooms to reflect the change of seasons. We use this as a teaching method for your children to learn about things such as temperature, clouds, clothing, changes in nature, etc.